Dry Gas Meter Characteristics
This meter is of the volumetric positive displacement type. As such, almost all types of gas can be measured without influence from relative density, viscosity, etc. It does not moisten gas, so the measurement has no influence from vapor-pressure.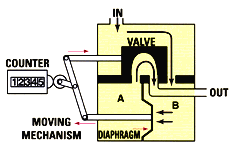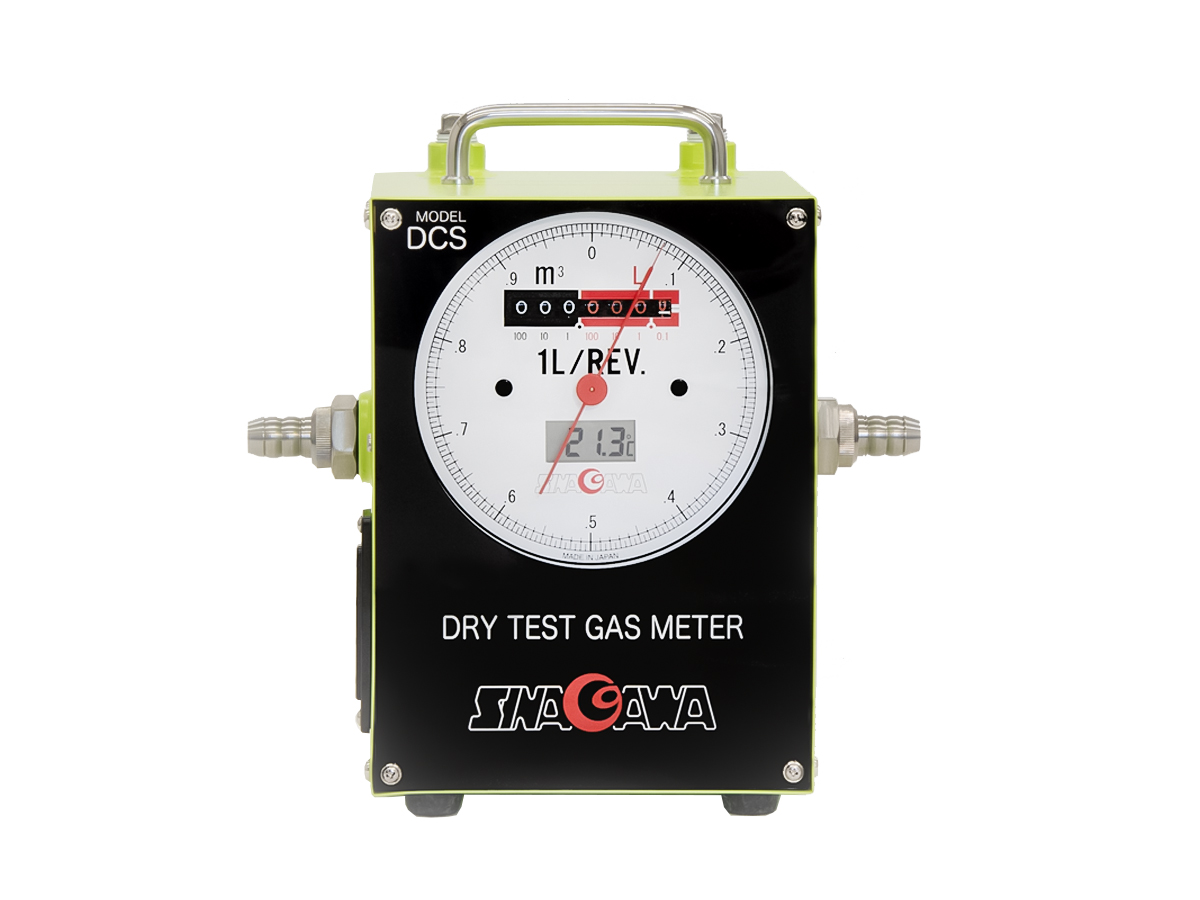 DCS type for experimentation/environmental measurement(Stainless steel)
Stainless steel is used for DC meter's body.

DS type for large flow rate and fixed installation by gas pipe
Although the standard connection is for for gas pipe, connector for rubber tube is available as an option. Da pulse detector is built-in as standard.

D-NM type for high pressure gas measurement
The case is designed for capacity to endure high pressure. It is both airtight and has excellent pressure-resistance.
Packing size
Specification for the boxes used in shipping of DC type gas meter. For other models, please contact us for specifications.
Wet Gas MeterDigital CounterWater flow SwitchAccessorypage top